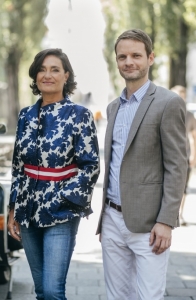 Munich, 5 June, 2019 – IWK Communication Partner, one of the leading German boutique communication agency for financial and corporate communication, celebrates its 15-year anniversary this year. At the same time, IWK announced the acquisition of a new client – VR Equitypartner, another renowned private equity firm – leading the agency, which was founded in 2004 by Ira Wülfing, to continue its growth momentum. In the previous year, IWK already acquired a number of new clients from the private equity, venture capital, and start-up sectors as well as a corporate law firm.
Ira Wülfing, founder and owner of IWK, comments: "The agency has been an active player on the market for 15 years now. Our success as a boutique agency is based on the trust, which our clients place in us and our work. There is no denying however, that the market has been changing considerably over the last years: Media workflows are faster and more focused today. Moreover, private equity and venture capital have an entirely different level of significance today. What has remained unchanged is that well-crafted stories, close networks, and a structured way of communication are the deciding factor in creating visibility for our clients. For corporate communication, creative storytelling is crucial."
Since its founding, IWK has been relying on long-term relationships with its clients to ensure lasting success in all communication-related matters. "With our team of experts and a strong and reliable network of external partners, we are able to cover all aspects of corporate communication for our clients, oftentimes acting as an external communication or media relations department. In addition to that, we also possess the capabilities to realize complex and time-sensitive projects quickly and efficiently. That has been a vital to our success", adds Dr. Reinhard Saller, Managing Director at IWK.